Robotic Water Tank Cleaning Solution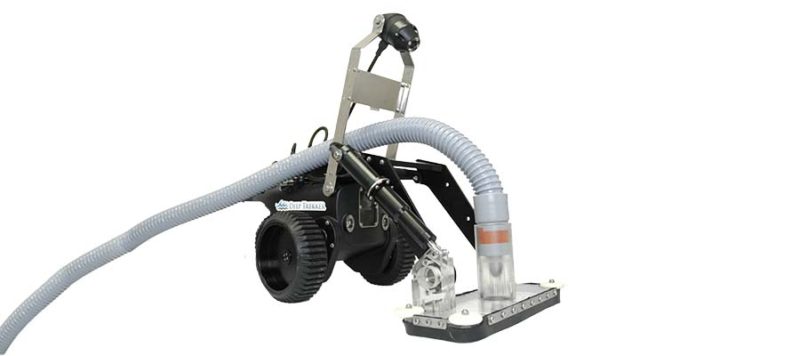 GD Water Consult Robotics Technology and in line processing equipment along with some of the most advanced chemistry in the world for breaking heavy and waxy oil. We thus eliminate the need for hazardous manual sludge removal.

Our Robots are the industry standard for performing tank inspections, due to their ease of use and portability. Part of good water maintenance is regular cleaning as well. We carry out large fuel storage tanks by Non Man Entry technology and recover fuel from sludge and return to clients. In water storage tanks, the water sits virtually still. Over time, sediment sinks to the bottom. Even your drinking water has some particles and minerals in it! Small amounts of sediment have no impact on the quality of the water or the health of those who drink it, it also has next to zero impact on the structural integrity of the storage tank.

However, over time as that sediment builds up and mixes into thicker sludge material, it can have impacts on the quality of the water and on the structure of the tank. Any tank manufacturer recommends regular water tower cleaning of the tanks to ensure long-term integrity.
Company History
Established in 2003, Filter Service is a family owned business with extensive experience in installation of AC. The company has been successfully completing many complex projects during these 15 years in the industry, what gives us confidence about the professionalism of our employees and the quality of work performed.
Our Mission
Our company provides a full spectrum of work of any level of complexity. Our team consists of highly qualified professionals, who have been in the industry for no less than 6 years. We have gained extensive experience while solving the most complex technical and organizational tasks, what allows us to provide you with the best service.
Are you looking for?
Overhead Water Storage Tank Cleaning
Industrial Water Tank Cleaning
Underground Water Tank Cleaning
Commercial Water Tank Cleaning
Express Service
We are providing Fastest Water Storage Tank Cleaning Services to Our Premium Customers 365 days a year for all service needs to keep their Water Storage Tank Clean at No Extra Cost.
---